Future Plans
Flesh to The Bone
- 30th April 2009 -
I can't believe that another year has gone by since I touched this page, and it is crunch time now. The site has reached a size that is hard to handle with the software I am using, but it hasn't received the recognition I have wished for. So something is clearly going wrong.
If we want to have real impact something has to change. And it will!

---
The New IL-Site
It is decided now that the site will be recreated using a proper content management system which will allow for search function, comments and other interesting features like RSS feeds and whatever else the techies are coming up with.
So at the moment I am digging through a mountain of information to determine the right way forward in terms of choice of software, money to be invested now and later, and the options available to upgrade, should we grow out of our webspace hired from the provider.
With a bit of luck the New Year might see a New IL-Site.

---
The IL-Brand
IL had become a bit fuzzy over time; different fonts mixing with different colours. That has to change back to what was intended at the beginning.
The standard IL colours will be sea greens, teal and dark blue.
The 'Tempus Sans' font of the Incredible Ladies header will only be used there and nowhere else.
The standard font will be Arial like here.
The strings will be still in the header, but the official IL-logo will be the favicon.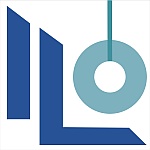 Although it has a bit of a technical feel to it, it has everything a good logo needs. Our colours, the initials, a signature item (the string), it is crisp and recognisable and thus can be used on screen and paper alike, and it works in grey shades and relief as well.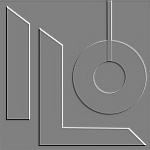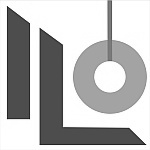 ---
The IL- Business
This is the new bit; well, or the almost new bit. The difference is that now we will call it 'business'.

Reputation - IL has to become a proper e-mag:
I always tried to encourage others to write for the site, occasionally or more regularly as for example an agony aunt or a columnist. That didn't work out so far. I am hoping however, that this will change once the new site is in place.
With an infrastructure to communicate more easily I am hoping to develop IL into a proper e-mag. The difference to others being that everybody can publish here, and it can be all sorts of material:
May it be that someone has just one thing that needs to get out,
may it be that somebody is writing short stories or poems and needs a place to publish them,
may it be that somebody is an expert in something and would like to contribute more or less regularly, like on medical issues, money, ...
We will not be able to pay; however, it is hard to get heard in the professional scene - believe me I tried it and failed. Here you can test yourself, you can get feedback if you want to, and who knows: If I can succeed in making IL the place I want it to be, then there might be agents visiting to discover new talent.
I would like IL to be a place for writers similar to what a good club can be for a musician.

Money - IL has to advertise:
We will do this a bit differently, though! I never wanted to have flickering things on the front page of which I might lose control just because I took the money. No compromise there! However, we will have
We already have four of those, but we will have to make them more professional, we have to advertise this option properly, and we will have to develop packages which we can sell to the shop owners for a reasonable price and condition. These show rooms will be the first stepping stones of an income aimed to make IL financially sustainable.
Taking into account that this requires a state of the art website and a lot of learning regarding tax/accountancy and legal stuff, we again are looking well into the New Year for the professional approach. Until then we will just have to play with our old site and try to gain as much experience from it as we can.

---
The IL-Fun
Well, that's why we started the whole thing: To organise us better to gain the time for more fun. The IL-Fun bit will as usual lie in the local IL-Networks like the Ipswich Ladies with their mischief approach and the charity activities. I would like to see more IL in other towns and cities doing stuff, mixing and mingling, and the annual Race for Life season might help to do just that.
For the time being this will have to be something that happens as we go along and meet at our usual occasions. Once the business part is in place I will crank up the social engagement side again, and I am hoping that the improved communication channels of the new site will give me more feedback to work with, as well.

---
Oh My, and now please wish me luck for all that, and please bear with me should the weekly editions be not witty and as observant as I usually try them to make. The tasks ahead remind me a bit of my university times and why I don't actually like computers. Whenever I have to creep too deep into these thingies, the rest of my life seems to be fading a bit. But I think it will be worthwhile the effort, and I am looking so much forward to the times when we will have a proper platform to work with.
So, let's roll up the sleeves and get on with it!