Race For Life 2007
This was such a brilliant experience!
I'm always a bit nervous when I'm doing something the first time: about the location, where to park, where to find a loo, where to go on arrival, ... so we had a look the day before and sorted the parking problem, but all the rest had to wait for the due day as there were no preparations going on and the park was lovely and calm. A great location BTW, it is a beautiful old park with the nicest lawn to run on.
And then it was all so easy: Arrive, find loads of clean portaloos nicely lined up, join the crowd and enjoy the day. There were ice creams and doughnuts, cappuccinos and some sausage and ham, stands of the sponsors and a stage where music was played or announcements were made to greet certain teams and people.
| | | |
| --- | --- | --- |
| About 15 minutes before the start a fitness trainer went on stage to lead a nice warm up which I didn't attend, though. I was a bit worried that I might be knackered by the time he had finished, so I only did my usual stretching routine. No experiments there! | | |
Well and then it was countdown and off we went!
Once we were through the start gate there was plenty of space and no crowding whatsoever. Everybody could walk or run the chosen pace.
| | | |
| --- | --- | --- |
| All I wanted was to make it running throughout - what I did, and then to probably be able to run it on a 9 km/h pace - what I didn't! Although there was a nasty hill towards the end I did it on an average speed of 9.8 km/h. | | |
I couldn't believe it! The fastest 5 km I've ever done. Adrenaline really is a great stuff. And it's a drug one even doesn't have to pay for.

Still going strong, although the colour of the head has changed a bit.

At that moment I was nothing but happy that this silly hill was behind me and that I could breath again.

We were so lucky with the weather. It was warm, no wind and NO SUN! I'm very sorry about everybody else, but for us it was brilliant

Isn't that a lovely location?
... And then it was a little bit more to run...

... and then:

There we was ...

The Finish!
My little Cheer Leaders
My neighbours came to cheer me on.
Thanks Guys!
And thanks a lot to my dear husband who had to listen to my training bulletin every weekend.
So ladies - one year time to carry the idea of joining an Incredible Ladies team the next year in your hearts. Let me know what you think of that idea and where your worries might be.
Stories
Meeting Rajang&Tiga
Articles
How to Charity?!
Environmental Charities
Adopt an Orang 4 X-mas
Incredible Stories -Michelle
Raw Wildlife Encounters
---



---


---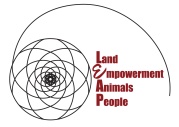 ---

---


related links:
Articles
Environmental Overview
Blog on Palm Oil issues
Controversial palm oil plan ...
Great Ape Debate, Apr 09

Videos
The Palm Oil Pronlem
Willie Smits on Rainforest
Jane Goodall:Living Together...

Eco-Tourism
Raw Wildlife Encouters



---

The Healthy Ones




Race for Life 2009
RfL Diary & more
Incredible Ladies Team

Race for Life 2008
First Impressions
RfL Picnic
RfL Diary
Incredible Ladies Team
BT Today Article

---

Other Intersting Ones
Mongol Rally
A friend's ride in 2008